Tokyo is one of the most beautiful cities where you can spend and enjoy a well-deserved vacation.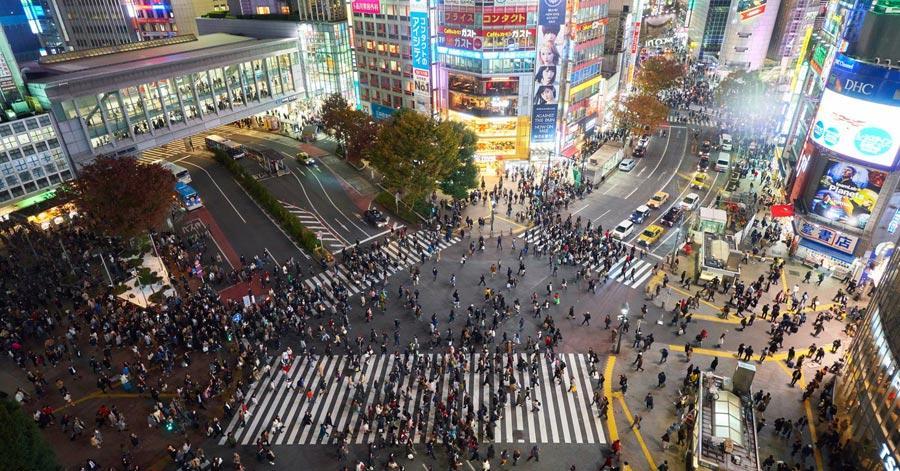 The following recommendations will help you both, to plan your trip and to organize yourself better so that, you will be able to enjoy an excellent vacation in the city.
10 Travel Tips You Need To Know Before Visiting Tokyo
Have your documentation ready
One of the most important things to think about when planning your vacation to Tokyo is having all your documents ready. It is important that before buying your tickets, you review the list of countries that need VISA in order to enter the country, although most countries do not need it. Bringing all your documents up to date will save you possible misunderstandings and give you security at the same time.
Set travel time
Travelling to Japan is relatively straightforward at any time of year. Each of the different seasons in Tokyo surprises the tourist with something unique so you can find thousands of cherry trees in spring, incredible matsuris in summer, red leaves in autumn, and of course snow and Christmas decorations in winter. It is important to know the climate that will prevail in the region during our visit, because this way we will know if we should pack hot clothes or clothes suitable for high temperatures.
Buy a Japan Rail Pass
This is one of the best options for tourists when they travel to Tokyo. The Japan Rail Pass is a pass that allows the user to make unlimited trips by train, in addition to the use of some buses and ferries. With this pass, the tourist will be able to make trips without having to pay more and will be able to enjoy the best tourist destinations that the place has. It is important to know that the pass is not purchased in Tokyo but must be purchased beforehand in the authorized pages.
Do your own research on events and tourist activities
After you have chosen Tokyo as your place to spend an excellent vacation and when you have your plane tickets ready it is important that you investigate the different special events and tourist activities that will take place in the city once you are there. Planning a good travel itinerary will help you get to know the city better and define the places you want to visit, as well as the cultural activities you want to attend. You should remember that in Tokyo there are different activities depending on the month, region and city.
Make sure you have Internet for your trip
Nowadays, internet is an indispensable tool when making a trip, either to be in contact with friends and family through social networks or to obtain constant and updated information of the site where we are using maps and tourist guides. You can have internet either through a SIM card with data connection or by renting a Wi-Fi pocket.
Carry cash
Practically everywhere in the world credit cards are accepted without any problem but let us tell you that Tokyo may be the exception to the rule. Although in many places cards are accepted, in the restaurants and souvenir shops you find in the place, it is very likely that they will not receive your credit card, which could cause you some problems. Also, note that not all ATMs will have the option of withdrawing money from foreign cards. For your peace of mind, you should know that Tokyo is one of the safest places in the world and theft is not something that happens every day.
The weather and when to travel
We must know that Japan has four seasons and the most recommended and popular by tourists are spring (which includes the months of March-May) and autumn (which runs from September to December). One of the main seasons in which tourists usually travel is during the Japanese spring because the flowering of cherry trees and the warm climate make the vacation perfect. It should be noted that during these seasons will be more amount of tourists and you will have to arm yourself with patience to make the tours and know different places.
Visa and length of stay
There are many countries that do not need VISA to enter the country and can enjoy a stay of up to 90 days. You can check the website of the country's Ministry of Foreign Affairs to see if your country is on the list or if you will need a VISA.
Choose the places you will visit in advance
It's important before you get to Tokyo that you know the places you want to visit. You can draw up a list of interesting places so that when you arrive in the city it will be easier for you to complete the tours so that you can visit the best tourist places.
Learn a few words in Japanese
Although in many places English is spoken with ease, it is important that you learn basic words such as, thank you, hello, goodbye. It's a great way to thank your caregivers and it will be very well received.
If you are planning to travel to Tokyo, use the map to locate the hotel that you like the most and enjoy a great vacation now!
If you do not find many hosting options try a different range of dates.