Rome is the capital of Italy, an important cosmopolitan city where art, architecture and culture have left an important legacy. Time has turned it into a fascinating city, full of historical goods and testimonies embodied in its monuments.
Rome is unique and special, and it is considered as the third most visited city in Europe, definitely one of the best places to travel. For many, it is the city that never dies, because its great monuments and the remains of ancient buildings make the tourist travel through time. It is well known that Rome has the capacity to attract thousands of visitors from all over the world, and indeed, there are thousands of reasons to visit the city. From colossal and imposing buildings, to the wonders that are hidden in its gastronomy and atmosphere.
With plenty of wonders to observe, it's hard to get bored in Rome, as there will always be activities to do and places to visit, even if the children are part of your trip. All you have to do is organize yourself and investigate where to go so children can have a good time and at the same time, learn about this important culture.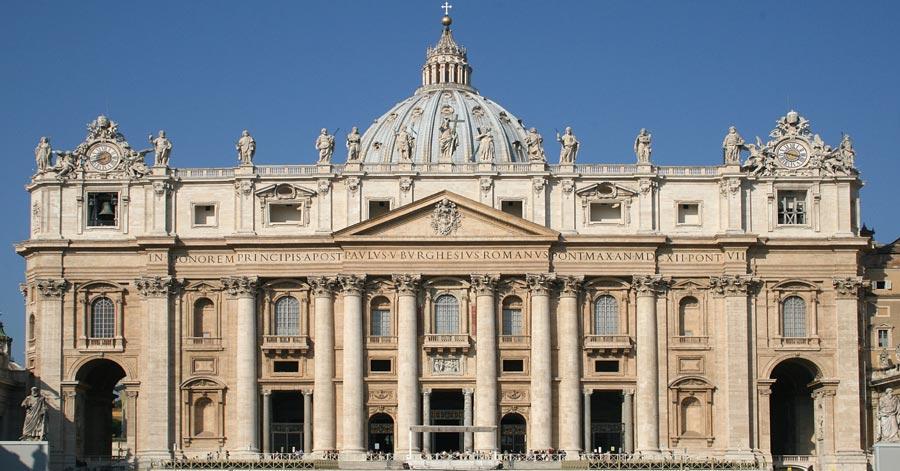 If your trip includes kids, there are many fun activities you can do with them as well as hundreds of places to visit. Some of the best and funniest things to do with your kids when visit Rome are mentioned bellow.
Bio Park and Borghese Village
The Bio Park or zoo is one of the most wonderful and fun tourist destinations for children visiting Rome. An incredible way for children to get close to the animals while getting to know a new place. Villa Borghese is a place located within the park itself and is part of the journey that ends at Lake Aesculapius, a place where geese, ducks, turtles and other species live. The children will have the opportunity to row in small boats and enjoy the environment.
At Villa Borghese, kids can also visit the city's playroom. A special and interesting place for children from 3 to 10 years where they will have the ability to have fun in the Bosco delle betulle, use costumes in the Giani Room with seventeenth century dresses provided by the Teatro dell'Opera or even have the opportunity to give life to new buildings in the Hall of King Midas. All this with shows and exhibitions. This is an interesting and fun activity that your kids will surely enjoy a lot.
Bicycle Tour on the Appian Way
This is a wonderful bike tour that children can do accompanied by their parents to tour the area of the Appia Road, also including the option of visiting the catacombs. This is one of the favorite children's activities because it is fun and at the same time educational. While doing this tour, you will also be able to see the Regina Viarum and the Queen of Ancient Rome Causeway, two places you should know. It is a perfect tour for the whole family and your children will love it.
Rainbow Magic Land
This amusement park is located in Valtomonte, a town located only 20 kilometers south of Rome. In addition to many attractions for children, it also has a series of attractions for adults, making the trip even more fun. Children will have the opportunity to live different adventures within a magical world as well as the chance to ride impressive roller coasters and fun water games. It has 36 different attractions, live shows, restaurants, shops and even a shopping center, where activities are also carried out for the whole family. A place full of castles, magical lands, fairies, intrepid Vikings and super powerful magicians, an activity that kids will never forget.
Pulcinella al Gianicolo Theater
An incredible and famous spectacle that we are sure your children will love. A wonderful puppet show that takes in a famous place called the hill of Gianicolo. In addition to seeing these fun plays, you can take the opportunity to see the spectacular Tiber River and the Vatican. When traveling as a family, this is definitely one of the places not to be missed. You can also take advantage of it and go for a walk with your children to Piazzale Garibaldi. The different shows that take place at the Teatro di Pulcinella are usually held on weekends and although the actors speak Italian, the children will be fascinated by the nice and funny puppets.
Time Elevator Roma
Kids love technology, and surely this is an attraction that focuses ancient history with modernity will fascinate them. A top fun and amazing "5D" experience that will take you through a time machine to take a journey to ancient Rome, from the founding of the city by Romulus and Remus, to an incredible journey through the development of the Roman Empire to the present day.  An excellent option for children to learn the history of the place, its art, its monuments, science, art and even nature.  The story can be seen on a giant screen using special glasses, a high-tech audio system and in addition, presentations are made in several languages, which is an advantage for children who do not understand the native language. Definitely an experience that you and the kids won't want to miss.
As you can see, there are endless fun activities for kids, surely just like you, it will be the best holiday time of their lives.
If you are planning to travel to Rome, use the map to locate the hotel that you like the most and enjoy a great vacation now!
If you do not find many hosting options try a different range of dates.