If you have decided to spend an incredible holiday in Indonesia
One of the best places you can go to is definitely the Gili Islands, mainly Gili Trawangan.
The favorite destinations for foreign tourists.
Located near Lombok, you'll find this natural paradise formed by a group of small islands filled with a lot of natural beauties. In spite of being small islands.
In them, you will be able to find a great number of services, restaurants, cafeterias, bars and the best thing of all is that you will be in contact with nature.
The best way to get to the place, remember that it is an island, will be through fast boats.
You can hire a package that includes accommodation and transport, it is also important that you make your reservations in advance and of course in a reliable agency.
In spite of being a very calm place, in it, you will find a series of activities that will make your vacation an unforgettable moment.
So, what to do on the island?
Here you have a list of fun activities you can do when you get there
Diving
Being a relatively small island, diving is one of the main activities you will find in the place.
Its beautiful reefs, its extensive marine life, and the clarity of its waters make this activity one of the favorites for people who visit in the place.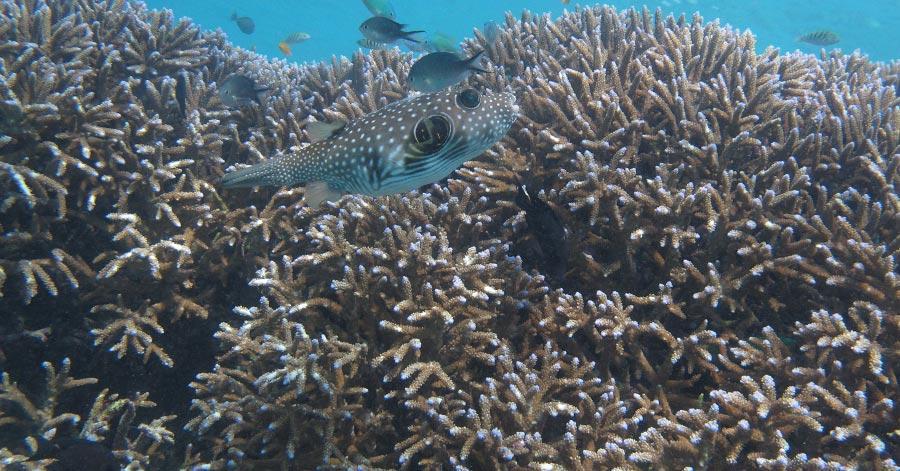 You can find many dive centers and even schools if you don't know how to do this type of sport.
Sea sponges, sharks, turtles, and many marine species, is what you will find in the place.
If you are a diving lover, we are sure that the island will be one of the places you will never forget.
Sit back and enjoy the best sunsets
Definitely one of the most rewarding and relaxing activities you can do on the island is to watch the sunset.
There are several places that have terraces for this activity, or you can just sit on the sand of the beach and wait patiently for one of the best sunsets in the world.
Some accommodations will offer you a wonderful view of the Agung Volcano in the background.
The establishments have different ways for their customers to enjoy that moment of the day, beach tables, chairs, hammocks, wine glasses, and background music to keep that special moment always in your memory.
Visit the 3 islands
Gili Trawangan is part of a three-island group.
One of the best activities you can do during your vacation is to take time out to visit the remaining islands.
You can do this by taking a boat that leaves the island in the morning and will take you back to your starting point in the afternoon.
Always remember to buy tickets in advance so that you have your field booked.
Being small islands you can even visit both in one day, but if you want to enjoy the activities that take place, it is best to do so on separate days.
To do snorkeling between turtles
If you've never had a close encounter with a sea turtle, this will be the best opportunity of your life.
Hidden among the immense and beautiful corals, sea turtles inhabit the place.
You can hire a snorkel tour in many places on the island, either on an excursion or on a private tour.
Many travel agencies also include this activity in their tour packages so you can make the most of your vacation.
If you are already an expert in this activity and do not want to pay for a tour, you can also rent the necessary equipment, but you should always ask the experts and experts of the place which are the safest areas to be able to perform this activity.
Getting to know the island by bicycle
One of the best activities you can do on the island is to ride it on a bicycle.
As it is a small place it is possible to do the whole tour by bike, this tour can start in the morning and it will not take you so long to complete it.
Once you reach the northern part of the island, you can stop for lunch at one of the food stalls.
You can even wear your diving goggles and practice this activity in Coral Beach, where its crystal clear waters will surprise you.
Enjoy the evening activities
In spite of being a small place, in the evenings there are some entertaining activities that you can attend.
You can go to the bonfire to watch the drums of The Exile, to different percussion concerts, and to some bars that are located on the island.
Also available is the Night Market, a place where you can taste delicious traditional dishes at a very good price.
As you can see, despite being a rather small place, the island has many interesting activities for the tourist.
If you decide to take your vacation in this paradise, we are sure you will not regret it.
If you are planning to travel to Gili Trawangan, use the map to locate the hotel that you like most and enjoy a great vacation now!
If you do not find many hosting options try a different range of dates.