When you visit New York it is very important that you keep in mind that this interesting city is better known on foot than by car. Taking the city's subway may be the easiest and quickest way, but if you want to take a closer look at the huge skyscrapers, shops and avenues, you'd better walk.
When you prepare your luggage to travel, it is very important that you take into account a number of things that you should carry as it is very likely that you need them. You must be aware of the time of the year when you are going to make your trip, because this will also depend on what you need to pack.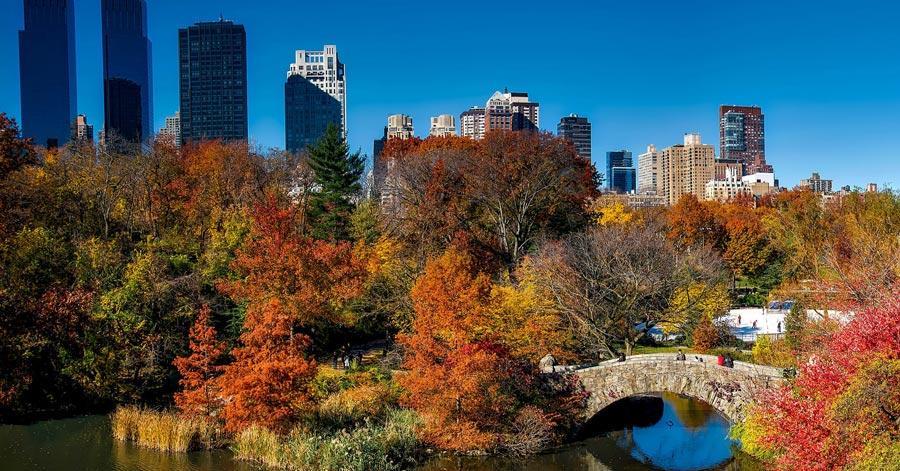 It is also important that you check with your airline the amount of luggage you can carry and the optimal size for the trip. Labeling your suitcases is also highly recommended, as misplacements are common. Ten of the things that cannot be missing in your luggage to help you enjoy your best vacation are mentioned below.
Let's look at these 8 things that you should take into account
Up-to-date documentation
One of the most important things to keep in mind when making your trip to New York is to have all your documentation up to date. Carrying your passport, your driving license, your identity documents is very important so that, you can enjoy your vacation with the greatest comfort. You must also have a travel insurance policy to prevent any kind of unexpected situation. If you are staying in a hotel or apartment, it is also necessary that you have your rental document printed, and finally, make photocopies of your documents in case you lose them.
Travel Guides
Another necessary document for your best holidays is the Travel Itinerary which can be printed or downloaded to your mobile for easier use. Maps are also very important, there are even some applications that you can download to make your city tours easier and without fear of getting lost. If you want to enjoy everything New York has to offer, the New York Pass or City PASS is super important for you to have options to visit the best attractions in the city.
Comfortable shoes
Although sometimes it may not seem so important, the truth is that wearing comfortable shoes that allow us to move from one place to another in comfort is very important during your trip to New York. Comfort will allow you to take walks throughout the city and discover an endless number of adventures that you couldn't have if you wore, for example, high heels.
Clothing
There are some clothes that are considered basic and should not be missing in your luggage. In addition to comfortable footwear, you should prepare your clothes according to the season of year in which you are going to travel. If your vacation is planned for the icy winter, you should wear warm coats as the cold in New York is very cold. Thermal shirts are also a good option as well as scarf, gloves and socks. You also have the option of not wearing too much clothes and shopping in the famous outlets, where you will find fashionable clothes and excellent prices. So don't worry, just enjoy the trip and the shopping!
If you travel during the beautiful summer, the clothes you need to pack will be cooler and if your vacation is scheduled for spring or the other year, don't forget to bring or buy an umbrella once you're there, because you' re going to need it.
Electronics
It is very important that you do not forget to bring your camera, tablet or mobile. In addition to be your means of communication with family or friends, is the way you will capture the best moments and places of interest during your vacation. Don't forget to bring your mobile charger and adapters. Adapters are important because in some New York hotels, they have different types of plugs and you won't want to keep your cell phone discharged.
Money
When we refer to money, we do so to remind you that the United States currency is the dollar ($). Although many people choose to carry debit or credit cards, it is also important to have some cash in your wallet. If you are the type of person who prefers the use of cards, it is important that before making your trip, ask your bank if the card will work internationally and if it has any insurance in case of theft or loss.
Medicines
If you currently have any type of medical treatment, it is very important that you ask your doctor for a written report and that you take this report with you along with the medication indicated. It is important in case the immigration services check your suitcase, this way, they will know why you are bringing medicines to the country.
Telephone rate for foreign countries
Most existing telephone companies offer special telephone packages to travel and be able to stay connected while in New York. Being able to use the cell phone, the applications that we have downloaded for the trip or making simple formalities, make the trip much more relaxed.
If you are planning to travel to New York, use the map to locate the hotel that you like the most and enjoy a great vacation now!
If you do not find many hosting options try a different range of dates.