Have you ever returned from a trip and feel that you did not take advantage of it as you would have liked, that you lacked things to do and did not enjoy as you expected?
You are not the only one, and this is something more common than you imagine.
Very few people feel totally satisfied after a trip and many think they should have done things differently to know more and have more time.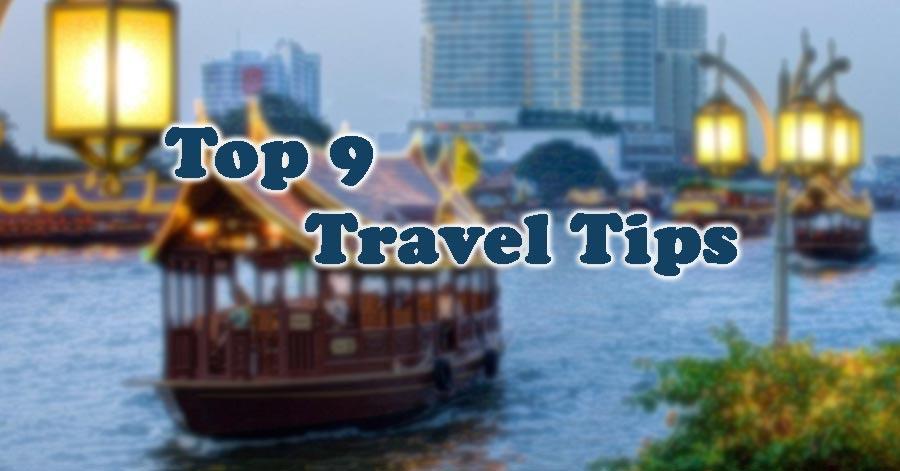 In order for you to stop being part of this group of travelers who do not make the most of their vacations, read on and find out more..
Here are some tips for you to enjoy them more
Travel with an open mind
Traveling means that you will have the opportunity to get to know other cultures, customs, and different ways of life.
In fact, in some countries, you will feel better than in others.  All tourist destinations are different, where food, ideas, and customs represent the residents of the area.
To be able to enjoy a perfect and unforgettable trip, you must travel with an open mind to new things, to new types of people, and with an open and tolerant mind.
Take advantage of technology
If when you travel you have some communication problems because of the language, you can take advantage of technology to overcome this small inconvenience.
Nowadays, with so much technology at hand, you can download on your cell phone different applications such as translators which will be of great help in these cases, because they allow you to translate signs, posters, and all kinds of texts through your phone's camera.
They even help you do voice translations in real-time; in case you have a conversation in which you don't fully understand your interlocutor.
You can also choose to get map and GPS applications that help you find the best way to get to the places you want to visit and avoid getting lost if you decide to go for a walk and explore the surroundings, this is for sure one of the best ways to enjoy the famous places in the area.
Be patient during the trip
Travelling is an impressive and very special experience and for that reason, it is better that you have a patient so that, you can enjoy it to the maximum.
Every detail of the trip can result in amazing memories, or in some cases, it can become real torture, but this will only depend on you.
Maybe if you do everything a little slower, you'll feel better.  To make the most of a trip, it's important that you achieve your expectations and control your enthusiasm.
You can do this by taking each step of the journey slowly, tasting it, and thinking that it is part of a new experience, of a learning process.
Talk to local people
One of the best ways you will find to learn more about the culture and traditions of a place is to talk to its residents.
In general, this won't be difficult, as in many tourist destinations the locals are ready and willing to help the tourist at all times.
Plan your activities
One of the best things you can do to make the most of your holiday is to plan the activities you want to do.
This is also a good way to save money and enjoy the trip.  Knowing the places where you will eat and the tours you want to do will help you know more about the place.
A great tip is to ask for advice in the hotel where you are going to stay, they are experts and can give you the best recommendations of cheap restaurants perfect for your budget.
Scan your documents
Especially if you plan to visit another country, it is always important to have a copy of all your documents, including your passport, ID, driver's license, and even your boarding passes.
Although losing any of these documents on the trip can become a real headache, if you have them stored in your mobile devices you can minimize the problem.
Manage your money well
Traveling means that you will have to use your savings to spoil yourself and cover all travel expenses.
However, there are many tourists who don't know how to manage it properly and may run out of money during the trip.
Therefore, we recommend that you know how to manage your money, assigning to each amount a goal, whether food, clothing, souvenirs, visits to museums, transportation, and even in case of emergency.
Battery for your mobile devices
Once in your tourist destination remember the importance of carrying your cell phone or mobile device well charged, as this will be one of your means of communication in case of an emergency.
You will also be able to take pictures or consult with Google in case you get lost.
Don't forget to carry at least two pairs of cables to charge your cell phone and adapters to plug them in.
Let yourself be spoiled
It's your vacation, the most important thing is to enjoy every moment and live experiences with your family and friends.
So, it's not a bad idea to go to a luxurious restaurant for dinner, buy something local handicrafts or spend on some attraction that you really want to visit.