The Beautiful City of Prague is known Worldwide as The Golden City
The Heart of Europe or the City of One Hundred Towers, and is that in addition to being the most important place in the entire region, has the advantage of being the communication center of several countries nearby, which makes it one of the most important tourist destinations and visited throughout the continent.
In this incredible place, you will have the opportunity to know a great number of historical sites, tourist attractions, museums, castles, towers, palaces, and cathedrals that will make you go back in time.
A wonderful place full of secrets that you will love, remember it is considered as one of the best places to travel to enjoy your holidays.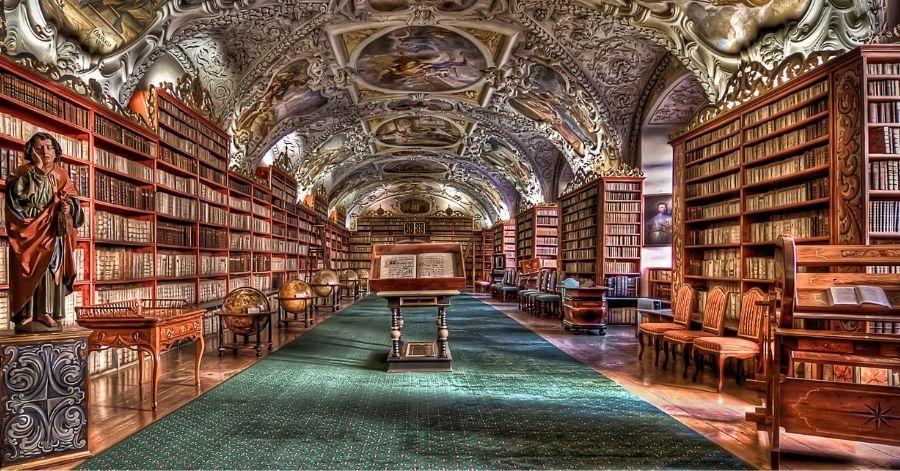 7 Most Important Museums in Prague
Among its most important attractions are museums and the 7 most important ones in Prague are the following.
Prague National Museum
This is the most important museum in the area and one of the most representative places of interest in the entire city and the Czech capital.
With a Renaissance style and a great deal of history in their works, the site hosts several art exhibitions throughout the year considered as permanent collections.
Here you can observe and learn about the prehistory of the place, about mineralogy, paleontology, anthropology, zoology, and much more.
The inner part of the building is amazing and if you travel with small children the animal exhibitions will be the biggest attraction for the little ones.
A place is full of art and culture that we are sure you will love.
Museum of Communism
Another of the most important museums you can find in the area where you can observe the history of the Czech Republic.
It's a place full of history and culture divided into six different sections where you can learn more about the history of both some historical figures and communism in the region.
In the place, you can see a lot of photographs and scenes from the communist era, information boards and texts in perfect condition dating from years ago.
A very original museum that you should visit if you are a lover of the culture and history of the people and one of the most interesting tourist attractions to visit in Prague.
Mucha Museum
If you like culture and art, the Mucha Museum is an obligatory stop for you. This important museum is located in the baroque Kaunický palace in the city center, so access is very easy and fast.
In this incredible and interesting touristic place you can see different works of art by Alfons Mucha, a painter and artist recognized worldwide as one of the main exponents of Art Nouveau.
His paintings and decorative panels show three-dimensional works and oil paintings.
Wax Museum of Legends
If you have a more adventurous spirit this is the right museum for you.
An interactive and amazing experience full of impressive effects is what you will find in this museum.
Here you will have the opportunity to observe the different life-size figures of famous personalities including visual and sound effects.
An incredible place where you can unite reality with fantasy and spend an excellent time on your vacation is definitely one of the main tourist attractions of the area and a site you should visit.
Apple Museum
If you like technology and computing, this is a perfect place to visit.
In this interesting museum, you can discover and learn about all the products offered by the renowned brand Apple, learn about the history of Steve Jobs and his company.
You'll learn how this impressive business giant grew and how it's been maintained so far.
You can take advantage of the visit to take a break and taste a delicious coffee in the cafeteria Steven´s Food, located on the ground floor of the museum where you can taste the best of vegan diets and fruits.
Lego Museum in Prague
If you have decided to take your holidays in the company of your children, this museum is one of the best places to visit.
A place is full of different activities for all family members.
In the place, you will find a large collection with over 3000 themed models ranging from construction history to pirate themes, Harry Potter, Star Wars, and more.
You'll even be able to see some custom-made Czech structures.
Interactive models of trains and houses, an incredible games room for the little ones of the house and a lot of fun are what you will find in this incredible place.
National Museum of Cinema
In this place, you will be able to discover the impressive history of cinema in the world.
A place that the whole family can enjoy and in which you will find a great variety of activities to spend a great day.
Here you will be able to discover and learn many new things about cinema that you didn't know and have an experience that you will keep forever in your memory.
You will also be able to observe different interactive exhibitions, discover how a film works, learn the history of cinema and you will even be able to create your own film… with sound effects included!
A wonderful place and one of the best places to visit in Prague.