Climate is a changing situation, which we cannot predict with complete accuracy.
Although experts today can give us a clear idea of what the weather situation will be like at a particular site, when organizing a trip, depending on the destination, it is best to investigate the type of weather you are going to do in the range of dates in which you plan to make your trip.
When choosing the tourist destination of your dreams, you must take into account the tropical areas, hurricanes, cyclones, monsoons and other phenomena can spoil the trip, so it is important to be informed beforehand.
Whether you're going on a beach holiday or doing rural tourism in a ski resort, the climate is undoubtedly one of the great factors for doing all these activities and it is also decisive in all aspects.
Imagine that you are going to ski and there is no snow, or the climate is very sunny, surely, you would not enjoy it the same.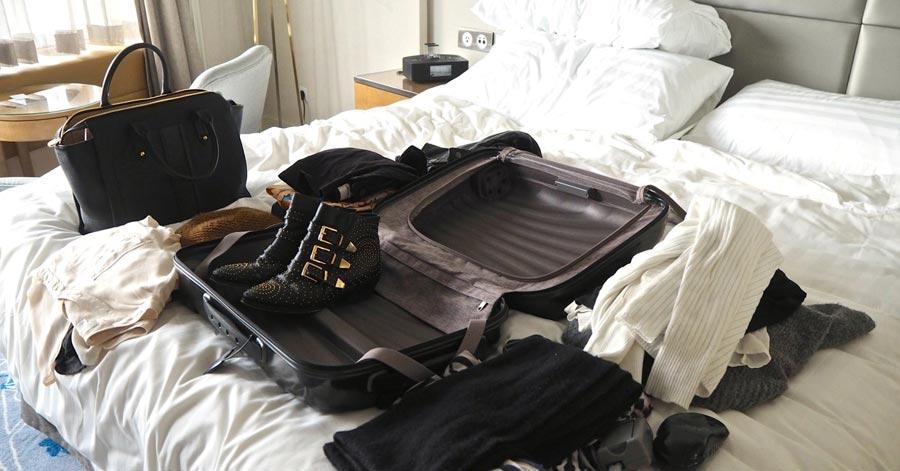 There are several things that you can do and take into account when you travel, aspects that will help you relax, choose the best date of the year to travel and enjoy your vacation.
Three things you need to know to travel comfortably are the following:
Review weather applications
When organizing a trip, depending on the destination, it is important to investigate the weather you are going to face in the range of established dates.
To do this, you can count on a variety of easy-to-understand applications that tell you about the weather condition that may be in a particular place.
You can also consult with the meteorological services in the area, look for hurricane warnings, watch television channels about weather or even use telephone services that provide weather forecasts up to ten days in advance.
Some of the best applications to be sure about weather are:
The Weather Channel
It is the most renowned weather forecast site outside our borders, especially in the United States.
In addition to the television channel, it has an online web and app (for iOS and Android), which uses geolocation to inform about the current climate. The app's interface is simple and user-friendly.
The prediction is extended to ten visible days, with minimum and maximum temperatures and average rainfall each month.
AccuWeather
It has a website and app for iOS and Android. It also relies on geolocation to inform of temperatures and the possibility of rain.
It is a very useful application because it is used wherever you travel. It also offers maps and satellite vision.
Yahoo Climate
With a very friendly and visual design, it shows images of the city in which you agree with the climate. It is a very graphical app and easy to use. It informs about the ten days weather, wind data, atmospheric pressure data, rain probabilities and sunrise and sunset and moon data.
Weather
With a clean and attractive design, it has a good score among users. Offers up to seven days of forecast and is automatically updated thanks to geolocation.
In addition, it has a live radar and list of weather warnings. An extra option offered by this app is that the client is able to share the forecast via social networks or email.
With these services you won't have an excuse not to travel informed about the weather that awaits you at your destination.
Cold tourist destinations to travel
Depending on the place, you have decided to choose as your tourist destination, it will be the type of clothes you should wear.
If you choose the winter to travel, the best thing you can do to enjoy your vacations is to make a cold-proof luggage.
Think about packing pieces of clothes that avoid the cold, it is not the quantity but the quality, remember to take adequate protection to also keep your hands, neck and head warm, gloves, scarves and hats are your best option and do not forget the socks … we assure you that you will miss them if you do.
If you are thinking of staying outdoors during the night, keep in mind that in this type of weather you should plan with great caution and caution.
If nighttime, temperatures are going to be extreme; you shouldn't sleep outdoors without a fire and a good shelter. In addition, keep in mind that most weather forecasts cite daytime temperatures.
Hot tourist destinations
Don't forget the necessary accessories if you've decided to take your dream vacation in a hot place.
A hat and sunglasses are essential elements to protect us from the sun's rays. We cannot forget to use a sunscreen to avoid burns.
It is necessary to protect yourself adequately, especially in areas that are under the sunrays, such as the face, neck, feet or ears.
A small umbrella or an umbrella can help generate shade at any time and it is also advisable to bring a towel that you can wet to cool certain parts of the body, such as the neck, at any time.