When you want to start planning where to spend your next vacation, it gets a little complicated if your family already has a baby
Now you will have to plan your trip properly so that, everyone can enjoy it and have an incredible vacation.
To do this, we have to take into consideration many aspects that can influence our tourist destination starting with the age of your children.
However, there are many tourist destinations where you can find everything you need for yourself and your family.
Here are some of the best places to visit if you are planning to go on vacation with your baby
Tourist destinations that include beach and sun
One of the most advisable places if you travel with a baby, are the beach hotels because they have many facilities that will allow you to enjoy your vacation better.
Aruba is one of the ideal places for your family to enjoy an unforgettable vacation.
The temperatures of the place are not extremely hot, and the beaches do not have too much influx of tourists.
Mexico also has many places that will make your vacation unforgettable and simple.
In the Riviera Maya, you will find all-inclusive hotel options, free bus services, swimming pools, and cars that will transport you within the hotel from one place to another.
In Puerto Vallarta, you can also find different water parks, trips to beautiful zoos, and white sand where you can enjoy your family vacation.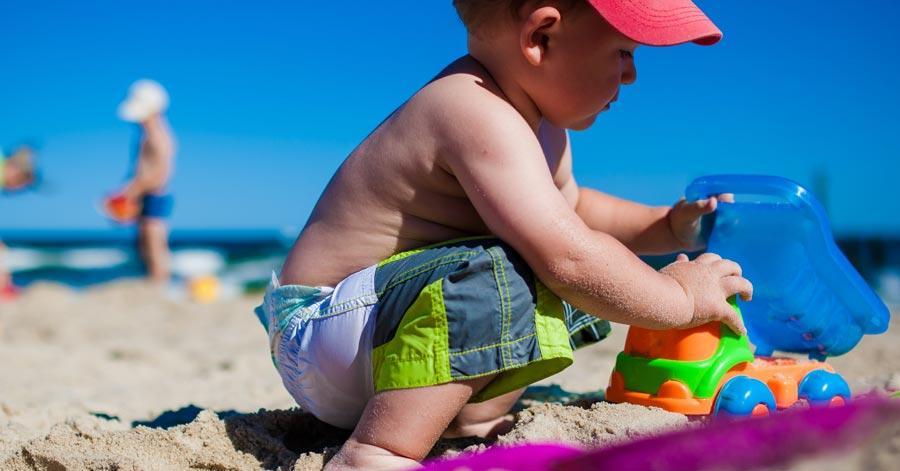 Panama is another place that offers tourists with children a lot of activities and a lot of security, you can enjoy all-inclusive hotels, beautiful beaches, tours to Bocas del Toro, and a lot of natural parks, forests, and coasts.
Cultural Destinations
Another option depending on your tastes will always be the cultural destinations.
You can choose to visit places like Rome, Italy, or Greece, which in addition to providing an unforgettable holiday, are places that have many facilities if you travel with a baby.
Many hotels in these places have free transportation so you can get from the hotel to anywhere nearby and forget about the complications of traveling with small children.
Malaysia and Singapore are two of the most visited destinations by tourists who include babies in their travels.
It is possible to know the different cultures and religions, to make walks by the most famous neighborhoods of the place and in addition, it has incredible thematic parks dedicated to the smallest of the house, in addition to beaches where the small ones also will be able to amuse in the company of their parents.
Mountain Tourist Destinations
Many tourists with small children prefer to take their holidays in paradisiacal places and full of tranquility.
The mountain will undoubtedly give you this and much more.
Among the most visited places by families with babies, you can vacation with tranquility for example, in the Pyrenees.
A place full of purity and clean air will be one of the perfect places for your vacation. You'll find comfortable places to camp and be in touch with nature.
If you decide to take your holidays in Spain, one of the best places chosen by tourists with children in Germany's Black Forest, a place that has excellent equipment if you travel with small children and is also close to the main destinations of the city.
Best countries to travel
Lisbon is a very versatile country ideal for traveling with small children.
If you are looking for an amazing family vacation this may be your ideal place. In the city, you will find different tours to get to know the city, take trains to do different tours around the city and visit national parks.
Paris, the capital of France, is considered one of the favorite places for parents to take holidays with their children. It offers a wide variety of gastronomy, places to get to know, and lots of fun for the whole family.
Also, you will have the opportunity to visit Disney's theme park, Disneyland Resort, and we assure you that your baby will love this place.
Austria is another tourist destination that offers a variety of advantages when traveling with young children.
It is ideal for taking a real break, enjoying nature and the mountains, parks and museums, all conditioned for you to travel with your baby.
Iceland, Denmark, and Sweden are also considered excellent tourist destinations for traveling with babies, mainly during the summer season when temperatures are very pleasant.
New York is undoubtedly one of the best countries to travel with your baby.
You can travel easily and find the products you need in case of an emergency.
In addition, you will find restaurants and hotels changing tables and baby chairs, and people are very friendly.
Cruises
One of the best options for you to enjoy your holidays with your baby is cruises.
It is a very simple alternative to travel with them because everything you may need is inside them, including doctors in case of an emergency.
During the trip, you won't have to worry about finding places to eat, entertainment, and even medicines. Always remember to take what you need for your baby including sunscreen if you plan to sunbathe on the cruise balconies.