Paris, Is One of The Favorite Places For Lovers of Good Food
The capital of France offers its visitors an important variety of gastronomic dishes typical of the area that you will love.
This gastronomy is characterized by being one of the most varied in the whole world and in the place, there are hundreds of places where you can taste it.
Depending on the place you choose to go to taste French food, you will find different types of dishes that you should not miss during your stay in this incredible place.
Indescribably delicious breakfasts, lunches, dinners, and desserts is what France has to offer the tourist and make him spend one of the best holidays of their lives.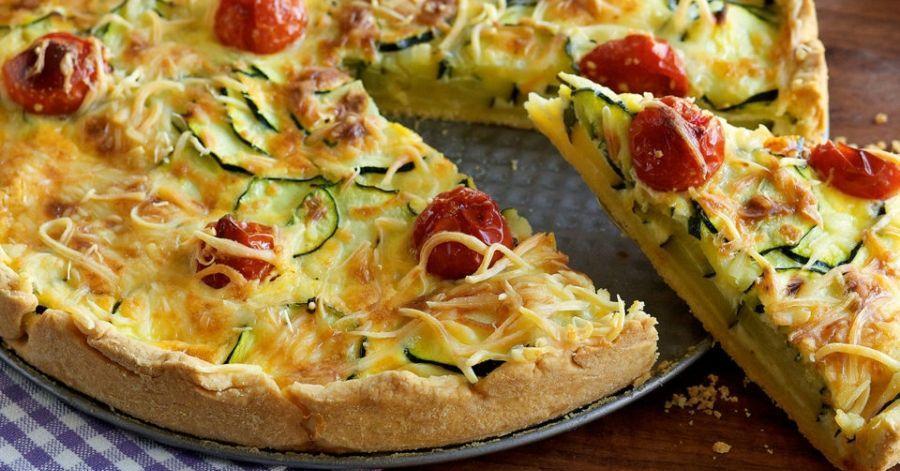 Here is a list of the main dishes that you should try in your next holidays in this beautiful place, we assure you that you will enjoy all of them.
Foie gras
Most of the traditional French restaurants in Paris offer this delicious dish as a starter for all their visitors.
It can also be used as an accompaniment to the main course or you can simply eat it spread on bread.
Although, if you try it and like its taste, we recommend that you eat it on the grill, as this makes its taste even more intense.
One of the best places where you will have the opportunity to taste this French delicacy is in the Moulin Rouge a perfect place to taste the best of French food.
Quiche Lorraine
An incredible original dish of French gastronomy that includes a delicious range of fresh and delicious products.
A kind of savory cake prepared practically all over the world.
Although the traditional recipe includes ingredients such as bacon and cheese, today the possibilities are endless and open to the imagination of kitchen lovers.
Typical French food that you will have to taste during your holidays, we assure you that you will love it.
Cheese
When we talk about French cuisine, there is no doubt about the great quality and variety of cheeses this amazing country has to offer us.
With a great variety of types of cheese that are used in many of the typical recipes of the area, we can delight with cheeses such as camembert, Brie, Roquefort, Munster, Emmental, and Époisses.
It is very common that cheese is also served as a dessert or as an appetizer, as it is a traditional ingredient of French food.
Escargots
One of the dishes you cannot miss if you visit France, this traditional dish is considered one of the most emblematic typical dishes of the area.
You can get this plate in different restaurants in the region as it is a very traditional dish.
The dish basically consists of snails seasoned with garlic, parsley, and butter that are then baked until ready.
A delicious dish and one the best culinary tourist attractions that, although for some sounds a little strange, after trying them we assure you that you will want to eat more!
Ratatouille
You've probably already heard of this delicious dish that has even been presented in movies.
A traditional dish from the region of Provence in southeastern France is prepared using different types of vegetables.
This typical dish can be found in virtually all restaurants in the area and can usually be eaten alone or as an accompaniment to other dishes such as meat and fish. They can serve it cold or hot, you must choose as you prefer.
One of the most emblematic French dishes of the country that will delight your palate.
Aligot
This gastronomic specialty is one of the main typical dishes of France.
It is a kind of mashed potatoes mixed with unrefined cheese, known as tomme fraîche.
It is an exquisite traditional dish to which butter, garlic, or even fresh cream are usually added.
You can taste it in all the restaurants in the area mainly for dinner or lunch.
Cheese fondue
Cheese fondue is a kind of cream that can be eaten as an accompaniment or can be used to dunk bread pieces.
Typical cheeses that are usually used for the preparation of fondue are gruyère cheese and emmental cheese.
It is a simply delicious dish that reminds the tourist that France has the best gastronomy in the world.
International food
Regarding the international food that you will be able to taste in Paris, it is very varied, and being one of the main places of the haute cuisine, you will be able to find many options.
The place has to offer the tourist food of different nationalities, Italian, Arabic, Mexican, Chinese, in short… everything you want to eat you will find in Paris.
Among the international dishes most enjoyed by visitors to the place, we can mention pizzas, Israeli food including the famous falafels, hummus, and taboule that are perfect examples of incredible Lebanese cuisine and you can also find a variety of Japanese food including dishes such as sushi and sashimi.